SView provides a new way of displaying and operating 3D CAD models, which is fast, easy and unique. It supports to view mainstream CAD formats, for example step、CATPart、.prt 、 .asm、.sldprt .sldasm、.stp. as well as providing plenty of functionalities (section/explosion/measurement/animation) to satisfy the customers' needs. By the way, users can easily share the models with friends via social media networks.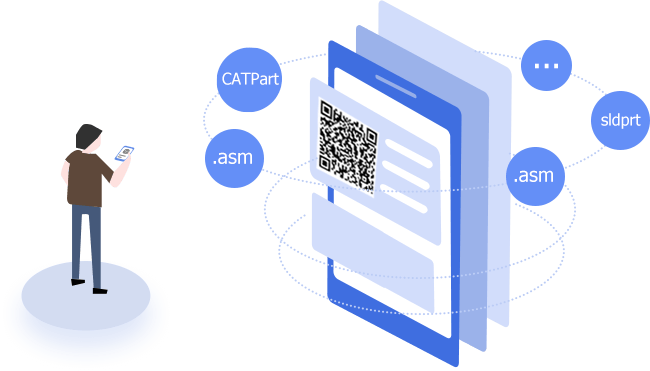 ※ Professional 3D model viewer supporting multiple CAD formats. SView supports plenty of mainstream CAD formats, such as SolidWorks, ProE/Creo, NX, CATIA, Fbx, Ifc, Inventor, JT, Parasolid, PDMS, Rhino, Revit, U3D, UG, CGR, ACIS etc. Also, it supports directly viewing 2D CAD formats such as dwg, dxf, and other common formats, like STL, obj, 3ds, SVP etc. ※ SView provides multiple functionalities: model light-weight conversion, online preview, interaction operations such as translation, rotation, zoom in/out, change colors, explosion, visibility control, measurement, assembly viewing, section viewing, annotations, animations and unique collaborative conference mode.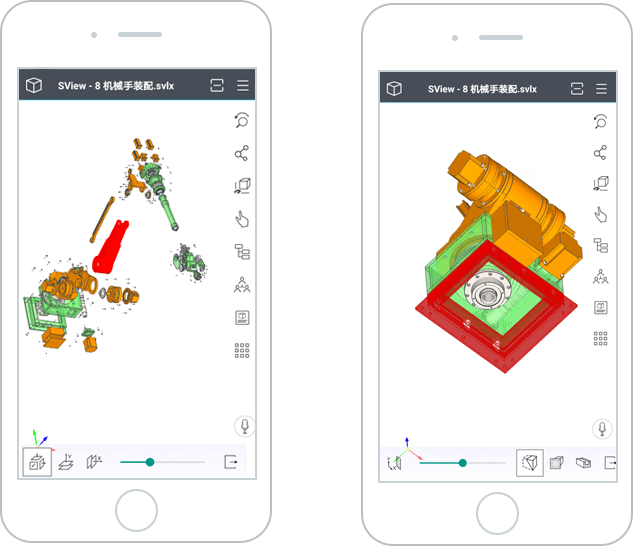 ※ Support single or multiple fingers touch control. ※ Load models from email attachments or other communication apps. ※ Automatic data backup on the cloud to ensure data safety. ※ Smooth user experience, even for large models.
※ Contain typical example models.